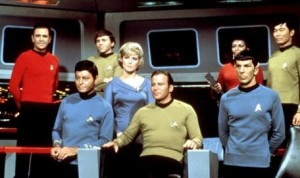 There was more fantastic news about Skype this week. I am not sure if you have heard however but Microsoft announced that soon Skype will have built in 'real time' voice to voice language translation. This is amazing news and means that from now on while I am part of any international projects with schools, teachers and students I won't now have to be Skyping whilst using Google Translate live.
I have been a big champion of Skype over the years see this post from 2009 Skype is a simple yet extremely effective tool for learning
However this latest development really does remove some of the biggest barriers to collaborating internationally. Just think of the potential impact on learning for students and staff in your school. What do you think about this? Do you think it is a good thing? Do you think that this can actually work?
The article can be found here http://www.theguardian.com/technology/2014/may/28/microsofts-star-trek-voice-translator-skype or watch the video below
http://player.theplatform.com/p/PhfuRC/9RGhkvepi1us/select/gzIh136wkWcn